Discover the video

of Summer Camp!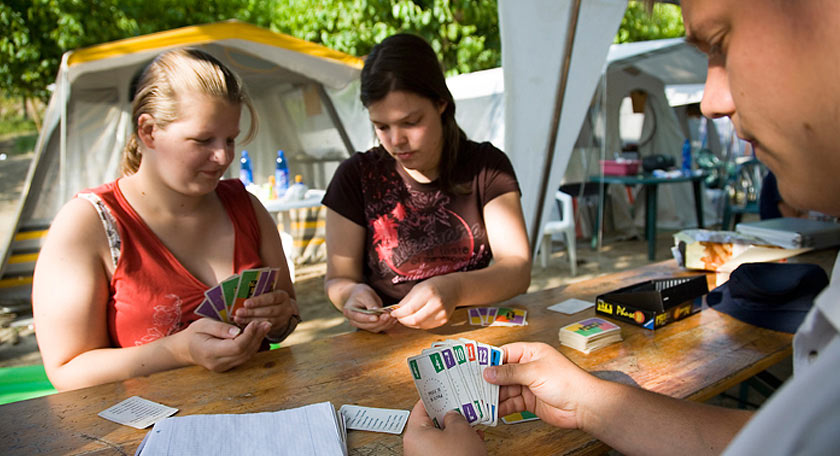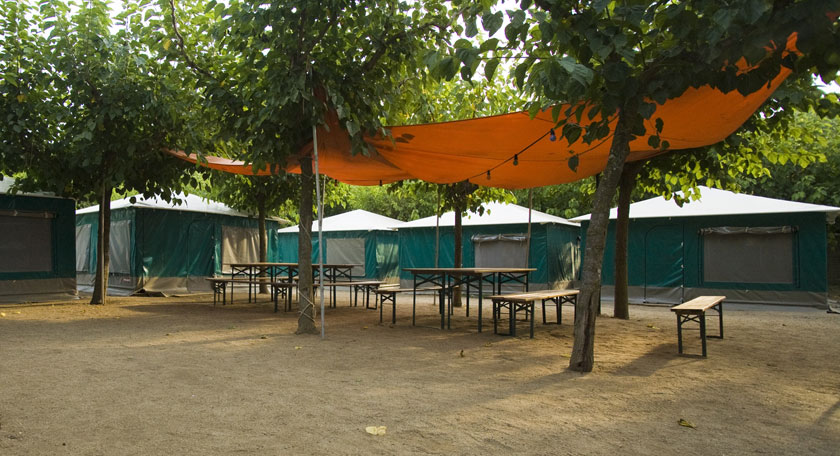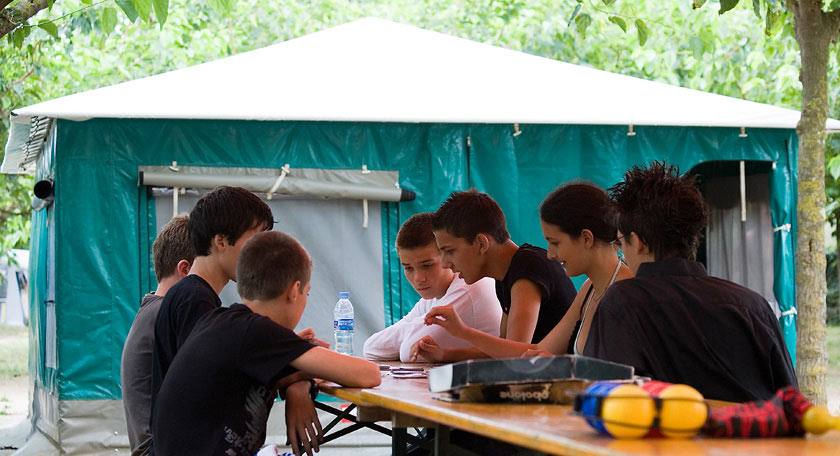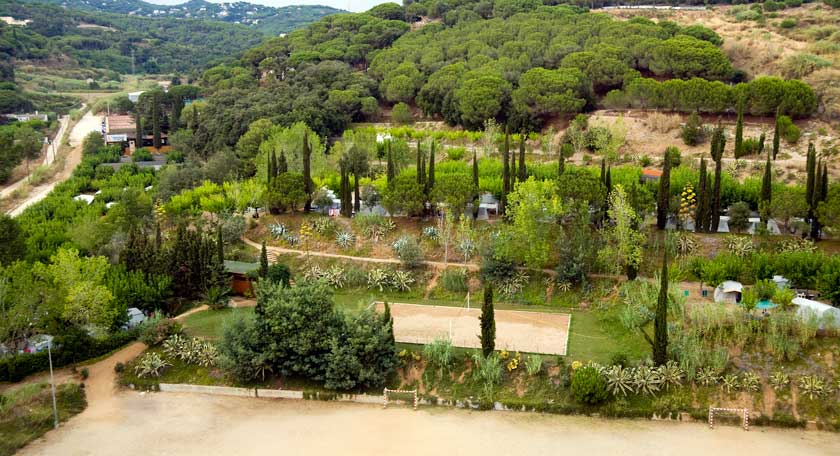 Summer camps
The camping area occupies various staggered terraces. The camps have a communal area with wooden tables and benches, clothes lines, washing stations, etc. for the exclusive use of each group. The camps are available from May to September.
Aventura camp
The Aventura camps comprise settlements of 10-15 tents around a central pergola equipped with benches and tables in a communal area. They are located near different toilet and shower blocks with separate areas for men and women containing washbasins, toilets and showers with hot and cold water.
Confort camp
The "confort" tents can be considered soft chalets, since they have an interior surface area of 18m², a double roof and ventilation. They are equipped with wooden floors, beds and wardrobes, as well as electric indoor lighting. There is also a central pergola which is the activity centre.