include '../../includes/menu-3-cat.html'; ?>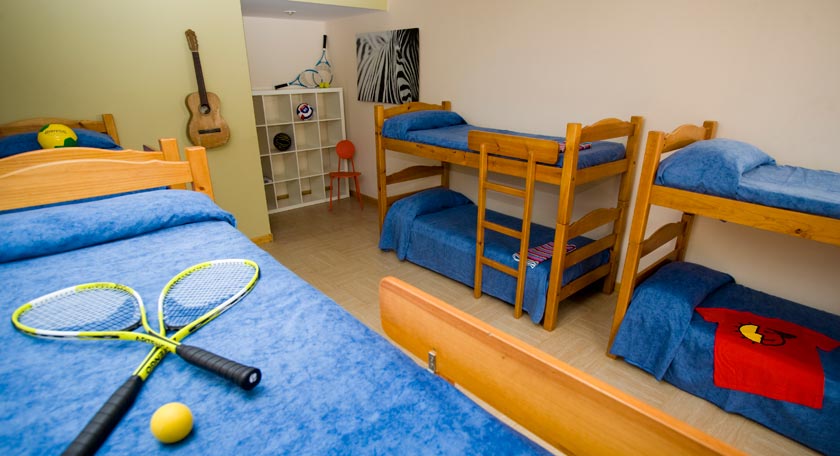 Rooms
Rooms with wooden bunks with 2, 4, 6, 10 and 14 places, located on the first floor of Eurostage, opposite the swimming pool. They have large windows, terraces, and two stairways that lead directly to the dining areas and the communal areas.
Casa de los Vientos
The Casa de los Vientos has 8 large bedrooms. The monitors have double rooms with a bathroom.
Casa de los Planetas
The Casa de los Planetas has 5 bedrooms with a bathroom and an attic, with views of the mountain.