Practise your favourite sport in the heart of nature! At Eurostage you will find the facilities to organise sports visits in a privileged setting.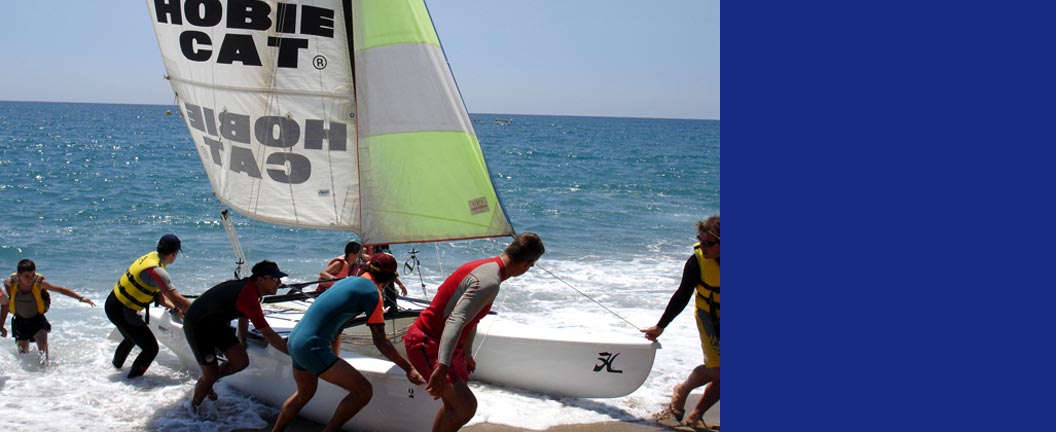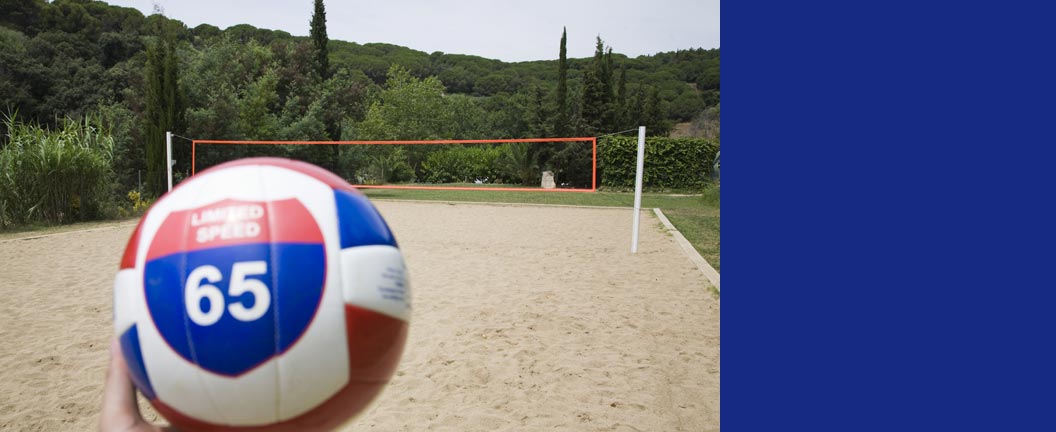 Sports
clubs
Our facilities mean you can play a large variety of sports activities: tennis, squash, football, basketball, pelota, beach volleyball, table tennis, archery, climbing, fitness, horse-riding, judo, karate, aerobics, dance, etc.
The proximity to the beaches of Caldes d'Estrac and different yacht clubs also means you can do water sports (kayak, sailing, water-skiing, etc.). In addition, you can experience sport in a fun way and combine different activities.
Martial arts
Judo, karate, aikido and taekwondo clubs from all over Europe regularly visit Eurostage to hold technique enhancement visits, official exams, residences with other clubs, competitions, summer camps… The trainings can be alternated between the tatami surface and the texture of the sand on the beach, looking out to sea.
Tennis
The 6 clay courts are available to tennis clubs and schools that are looking for a good climate to organise year-round intensive training visits. The Eurostage tennis school has a team of monitors and professional players who can also help you to organise tournaments, visits and summer camps.
Dance
We love dancing and that is why we have built two rooms measuring 120m² with a 40m² annexe, with mirrors, bars and parquet and wooden floors. These facilities have been welcomed by dance schools and experimental theatre groups. Ideal for doing final rehearsals, preparing official exams, residences, etc.
Sports centre
The great variety of sports that can be played at Eurostage has made us a referent for organising basketball, indoor football and handball visits, in which we combine the use of the facilities themselves with access to the sports halls of neighbouring towns.